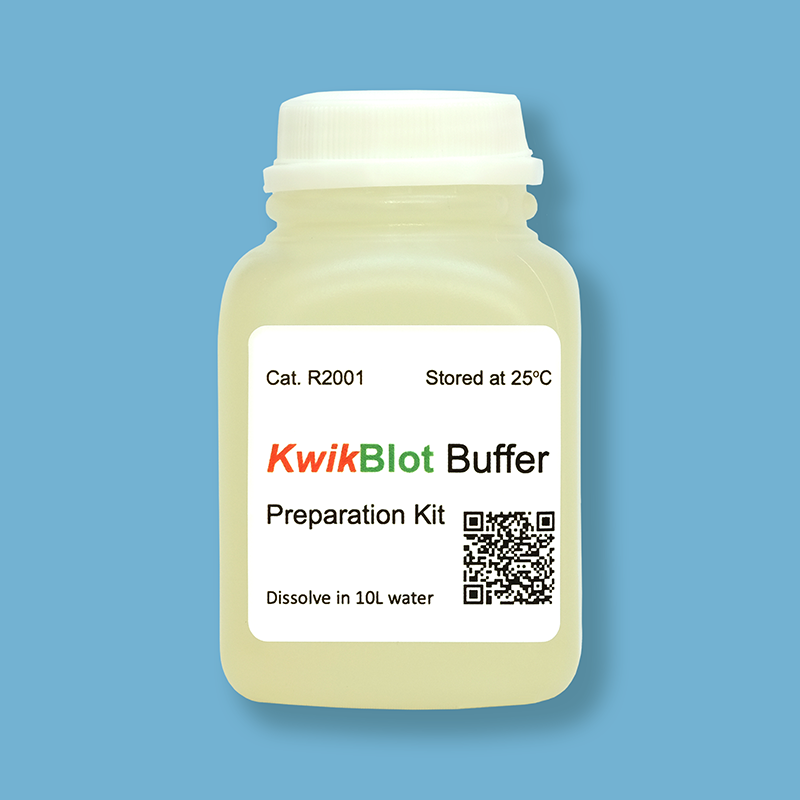  
KwikBlot Buffer Preparation Kit

This is the only buffer system in western blotting that does NOT use either milk or BSA as the blocking agent.
It is comprised of 100% synthetic materials.
It allows users to re-use their antibodies at least 5 times.
Finally, all steps can be performed at room temperature, providing higher sensitivity than that performed at 4C.

Product Manual
1 MB, R2001.pdf
Shipping
Returns